90 Day Fiancé: The Other Way star Jenny Slatten is unrecognizable after her Indian bride makeover as she gets married to Sumit on the season finale.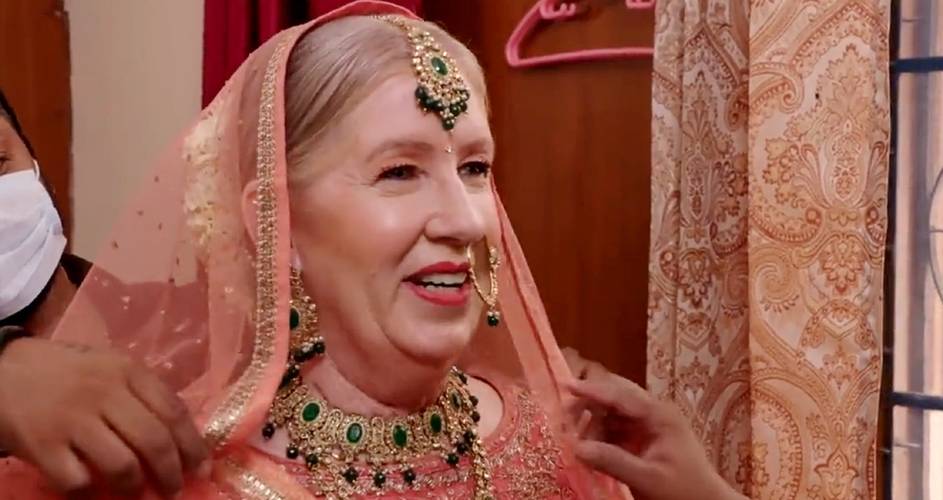 Jenny Slatten is finally getting married to Sumit Singh and 90 Day Fiancé: The Other Way fans have been floored by her makeover as a traditional Indian bride. Palm Springs resident Jenny has been mocked several times throughout her journey on the 90 Day Fiancé spin-off ever since she fell for Sumit's catfishing scam. Because it certainly wasn't the last time Sumit lied to her, fans expected him to never marry Jenny and keep making excuses for the rest of his life. But just as Jenny hinted at returning to America after Sumit claimed a second marriage scares him, he has changed his mind for his lover of a decade. Not only are Sumit and Jenny marrying but she alo makes one of the franchise's most gorgeous brides.
Sumit, who's gone to great lengths to avoid getting marry claimed he wasn't prepared to get his mom and dad to approve of Jenny. So instead of getting giddy with happiness like Jenny, Sumit got cold feet and wondered if the American lady would transform into his controlling ex-wife. Moreover, Sumit also put the legal marriage process on hold without telling Jenny which brought him great ire from TLC viewers. Because of this, Jenny almost made it back to the U.S. but the season finale of 90 Day Fiancé: The Other Way changes things.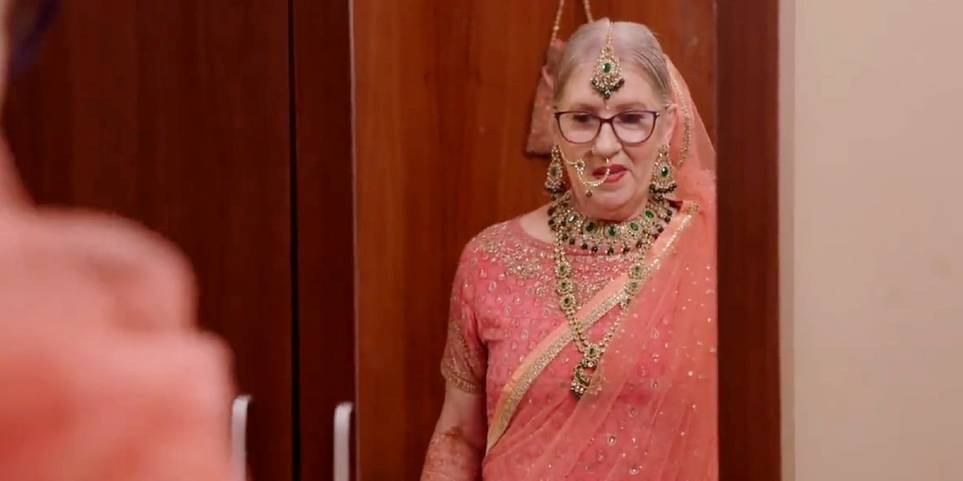 A clip from episode 14 of 90 Day Fiancé: The Other Way shared by 90 Day Fiancé on Twitter shows Jenny dressing up for the wedding with Sumit. "I think it's just beautiful," Jenny can't stop herself from saying and shedding tears of joy when she catches her reflection in the mirror. The crew member helping Jenny with the heavy outfit comments he looks like "a queen" which fans certainly agree with. The salmon pink lehenga set that Jenny is wearing accessorized with an emerald and gold necklace, a "maang tikka" or forehead jewelry, and a large round "nath" or gold ring made her look nothing like the Jenny fans are used to seeing on TV every Sunday night. "This is the most beautiful wedding dress I have ever seen. I hope the parents don't prevent the wedding, poor Jenny's been waiting 9 years," wrote Twitter's @boribarcelonina after seeing these stunning visuals of Jenny.
"I must say Jenny looks beautiful.  Please don't let this smut oh I mean Sumit, leave her the altar.  🤣🤣🤣🤣❤️❤️❤️" posted fan @runitupchick2. A different 90 Day Fiancé viewer @Lalasmama4 adds, "Jenny U made a gorgeous bride! And u can see the love u share" before hoping that Sumit's parents get to see "the love that all of us can see." But just as 64-year-old Jenny feels overwhelmed because she can't believe the wedding is finally happening and starts crying, Sumit's eyes go wide when he sees the love of his life walking towards him. He too is dressed in a soft pink sherwani suit as an Indian groom which fans think makes him look fabulous.
"You are looking gorgeous, like the most beautiful person I've ever seen," Sumit explains and tells the 90 Day Fiancé: The Other Way cameras that his heart stopped beating for a moment because he can't believe this is Jenny. "Look what I'm getting," the giggly couple says to each other in the romantic scene. However, fans are still not convinced that Jenny and Sumit will eventually get married in this episode. It appears that Sumit is marrying Jenny only because his astrologer Khalid has advised him to. He still wants to keep the wedding a secret from his parents and fans are sure Sumit will end up breaking Jenny's heart eventually.