Angela had told her Nigerian husband Michael, "I'm done" on 90 Day Fiancé. Fans wanted to know whether they're divorced now and Michael's location.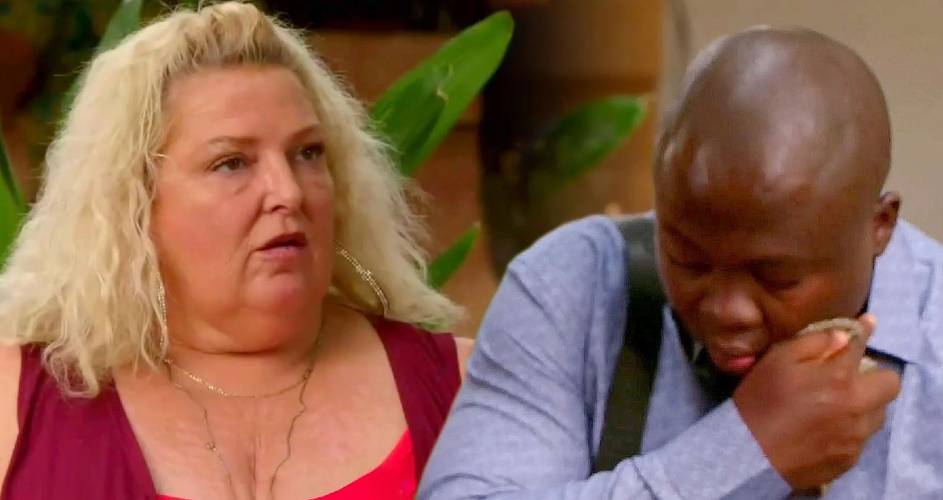 Angela Deem gave 90 Day Fiancé fans an update on Michael Ilesanmi's whereabouts while confirming their relationship status via a surprising TikTok live on Tuesday night. While Angela is currently away from the franchise, she had left it on a shocking note on the 90 Day Fiancé: Happily Ever After? Tell-All by telling Michael. "I'm done." Apart from flashing to her cast members and the audience, Angela claimed that her marriage to Michael wasn't legal in America. And since Angela promised to live it up like she was single again because Michael failed to take her side during an argument with Aunt Lydia, fans wondered about his visa status and if they were still together.
When Angela stormed off the Tell-All set, viewers who are pretty much done with her rude and obnoxious on-screen persona heaved a sigh of relief. But the way Angela has kept herself relevant after 90 Day Fiancé shows there are chances she'll return for a spin-off. The Meemaw has shown major success with her weight loss after losing 90 pounds, and Angela recently got her hands done to look younger. After all, Angela had started getting the plastic surgeries and operations done to look young for Michael who she hasn't met physically since they married in January 2020 on 90 Day Fiancé: Happily Ever After?
Because Angela and Michael share an Instagram account, 90 Day Fiancé viewers have been eager to get the latest news of the Nigerian man. But amidst Angela's feud with Debbie Johnson and her sissy Jojo, not a lot has been happening on her social media until now. This week, Angela decided to show off her slimmer figure in a video where she seductively danced in a video captioned, "Live your life until he is here." The Georgia resident Angela had reposted the video from her TikTok where she went live with Michael to reveal they're still together but unfortunately, apart. 90 Day Fiancé blogger @kikiandkibbitz on Instagram shared a screen recording of Angela dancing to the song "Killing Me Softly" by Adina Thembi, and Michael joining her as a guest while grooving in Nigeria.
Xem bài viết này trên Instagram
"Unfortunately Angela is dancing again. Fortunately, we have proof Michael is still alive & well ," @kikiandkibbitz wrote in their caption. The comments on Angela's live video praised the 90 Day Fiancé couple with fans writing things such as, "Makaell your sooo handsome and funny!" and "I love ur new look Angela." When someone wrote, "I thought they were divorced," a reply to them noted, "no there just happy." It appears that Angela could be saving all her Michael-related updates for TikTok and not Instagram.
Because it was on Instagram that Angela was recently seen with her plastic surgeon from 90 Day Fiancé, Dr. Michael Obeng in a video. It was Angela's growing fondness for Dr. Obeng that had caused Michael to question her faithfulness towards him. On seeing the video, fans had mocked Angela by saying that she would be livid if Michael ever posed with any other woman. Moreover, Dr. Obeng said, "I love you and your husband" to Angela in the video which sounded like sarcasm. Whether this controversial 90 Day Fiancé love triangle will still persist whenever Angela returns to TLC remains to be seen. But the bottom line is that Michael and Angela are very much together but still in a long-distance relationship.