Anna & Mursel have been spotted selling their honey at a craft fair. The beekeeping duo was an instant fan-favorite when they debuted on the show.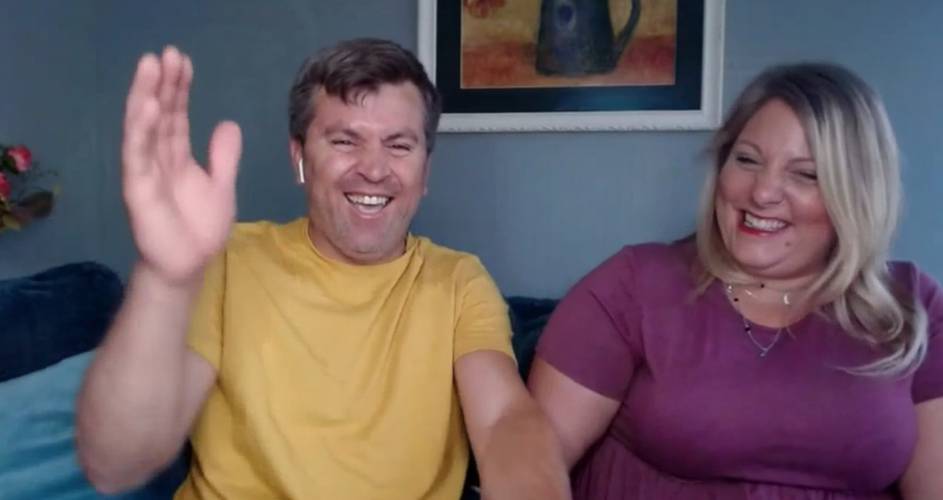 A fan recently spotted 90 Day Fiancé's Anna Campisi and Mursel Mistanoglu selling honey at a local craft fair. Despite their insane storyline and vast language barriers, Anna and Mursel were fan-favorites as soon as they made their debut in 90 Day Fiancé season 7. The couple was also featured in an episode of 90 Day Diaries.
Anna, a 38-year-old Nebraska resident, met 38-year-old Turkish man Mursel online. The two connected through their shared love for beekeeping, though neither one spoke the other's language. Eventually, Anna decided to bring Mursel over to Nebraska on a K-1 visa. Anna's three sons were less than thrilled to live with a stranger, and Mursel was worried about telling his family back in Turkey that Anna had three children from a previous marriage, since he knew they wouldn't approve due to their Muslim religion. Because of this, Mursel ended up leaving before the 90 days were up in a dramatic tear-filled episode. Much to fans' surprise, he returned, and the two got married two hours before Mursel's visa was due to expire. The couple is still living together in Nebraska and now own a honey company together called Beauty and the Bees.
A 90 Day Fiancé fan recently shared on Reddit that a family member of theirs spotted Anna and Mursel selling honey at a local craft show in Nebraska. The Reddit user added that Anna and Mursel are a "wonderful" couple and do a lot of things for their local community in Nebraska. In the comments, the fan also shared that Anna helps the homeless community in their town as well, making them food and even housing them. The poster also stated that TLC's editing makes "everyone look bad" but that Anna and Mursel are a "sweet" couple and an asset to the community.
Although fans haven't seen much of Anna and Mursel since their brief appearance on spin-off 90 Day Diaries, some franchise fans were so over the storylines in 90 Day Fiancé: Happily Ever After? season 6 that they started posting on Reddit to suggest alternate cast members. Many fans posted that they wished they could see Anna and Mursel instead of the couples featured on 90 Day Fiancé. As far as fans know, the beekeeping pair has no plans to return to the franchise. The most recent news about Anna and Mursel was that the duo plans to have a baby together, which would be Anna's fourth child. However, neither Anna nor Mursel are very active on social media, and fans have not been updated about whether or not they still plan to have a child.
Despite the drama surrounding Anna's children and Mursel's family, they remain one of the most wholesome couples in the 90 Day Fiancé franchise. Many fans viewed them as wholesome during their season because of their shared hobby as well as their love for one another, despite the language barrier. With the new knowledge that they are selling their honey at local fairs and frequently help the homeless community, they are even more wholesome.