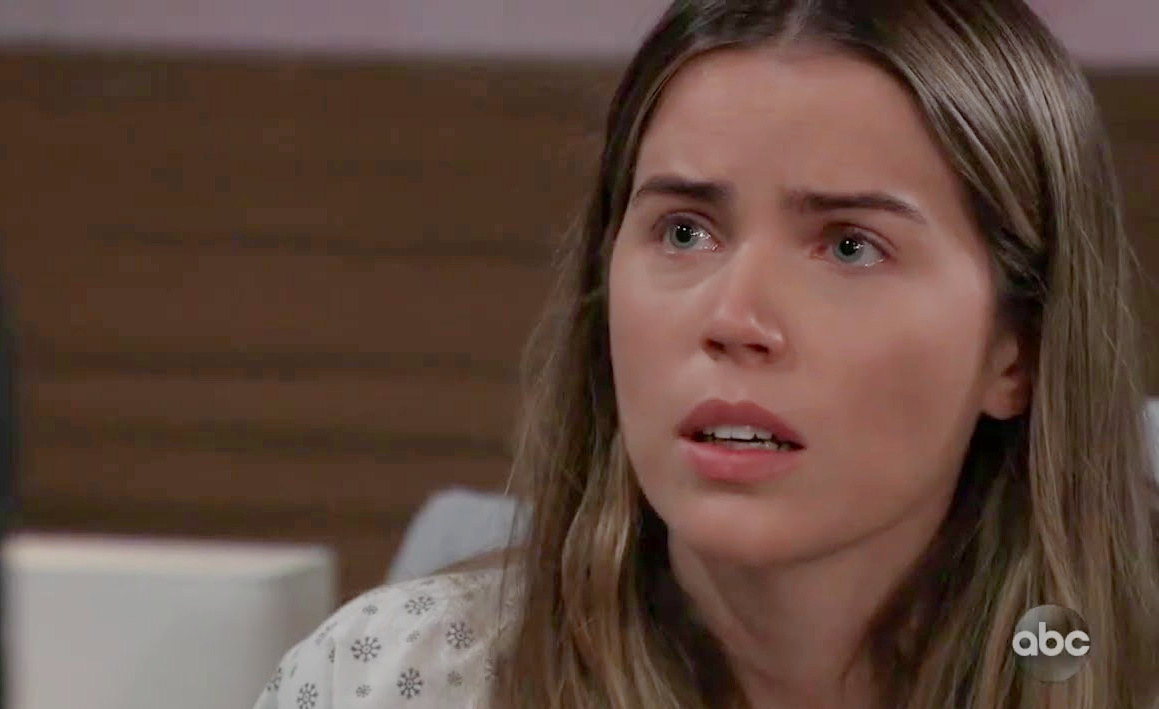 General Hospital spoilers indicate some big changes coming up in the next two weeks in Port Charles. The weeks of November 15 through November 26th suggest that Jasper "Jax" Jacks (Ingo Rademacher) and Jason Morgan (Steve Burton) will make their exits. Brando Corbin (Johnny Wactor) will need Sonny Corinthos' (Maurice Benard) help. Sonny and Carly Corinthos (Laura Wright) will decide what to do about Thanksgiving this year.
November 15 through 19
General Hospital's Curtis Ashford (Donnell Turner) will be stunned by the information that Marshall (Robert Gossett) gives him. Is Curtis's father ready to reveal himself to his son? Scott Baldwin (Kin Shriner) will make a deal with the devil when he strikes a bargain with Victor Cassadine (Charles Shaughnessy). Scott wants to save Liesl Obrecht (Kathleen Gati) and Victor may promise to help save her for a price.
Joel Sartore Makes His Debut
National Geographic photographer, Joel Sartore, will make his General Hospital debut to talk about his photos at the Jerome Gallery. The National Geographic Photo Ark exhibits grand opening will begin. However, Brook Lynn Quartermaine (Amanda Setton) will have problems when Gladys Corbin (Bonnie Burroughs) spots her fake baby daddy and figures out he's an actor. Gladys will demand controlling interest in Deception but Brook Lynn will refuse. Gladys will rush off to drop this baby bombshell on Valentin Cassadine (James Patrick Stuart).
Sasha Is In Trouble
General Hospital's Sasha Gilmore (Sofia Mattsson) will land in some trouble and Brando will need Sonny's help to save her and his baby. Meanwhile, Carly will search for Phyllis Caulfield (Joyce Guy) to congratulate her on her job at Charlie's. Phyllis may let something slip that clues Carly into Sonny and Nina's romantic relationship in Nixon Falls. Austin Holt (Roger Howarth) and Harrison Chase (Josh Swickard) will figure out more of the story on Maxie Jones (Kirsten Storms) and Brook Lynn.
The Week Of November 22-26
General Hospital's Cassadine Island wrap-up could mean the end of Jason. Jax's last day will be November 22 and Steve Burton is thought to be exiting at the same time. Jason could be presumed dead on the island after trying to save Drew Cain (Cameron Mathison) or Britt Westbourne (Kelly Thiebaud). Liesl's life is also in peril as Jason and Drew struggle to get free.
Chase Will Step Up For Brook Lynn
General Hospital's Chase is about to step up as Bailey's daddy. However, Peter August (Wes Ramsey) will show up at some point as the story wraps up. Will Peter finally figure out that Bailey Quartermaine (Odell-Diaz Twins) and Louise August (Odell-Diaz Twins) are the same?
General Hospital (GH) Spoilers: Carly Goes To See Phyllis Fishing For Intel About Nina @soapoperaspy https://t.co/RKmoevdCfZ #GH #GeneralHospital

— SOS/CTS/HH (@SoapOperaSpy) November 14, 2021
Maxie Will Support Brando
It seems that General Hospital's Maxie will support Brando when something happens with Sasha. Will Brando and Sasha's baby die? Meanwhile, Sonny and Carly will put their difference aside and invite Gladys to dinner. Sam McCall (Kelly Monaco) and Dante Falconeri (Dominic Zamprogna) will spend their first holiday together. Brook Lynn will spin a new story for Ned Quartermaine (Wally Kurth) and Hamilton Finn (Michael Easton) will be shocked by Chase's new story.
GH will be preempted on November 25 and 26 for Thanksgiving. Get ready for a rocky ride.
Be sure to catch up on everything happening with GH right now. Come back here often for General Hospital spoilers, news, and updates.
For FUN chat & the lastest GH gossip and news 🗞 !
Can't wait to meet you click the link below and come join us ! 🥰
https://www.facebook.com/groups/1678729102371446 👈