ABC 'General Hospital' (GH) spoilers reveal the rumors are true. Steve Burton, who plays the infamous Jason Morgan, is officially out at GH, according to the actor himself. He posted a message to fans earlier today addressing the situation and how the show denied his medical and the PTB denied his medical and religious exemption requests. So, what's next? Let's take a look.
ABC 'General Hospital' Spoilers: The end
While Burton didn't address a final airdate and no one seems to know for sure, we think it's safe to say that the tunnel collapse will be the last time we see Jason Morgan. At least, with Burton in the role. We'll likely see a MIA storyline coming up. This seems especially likely, given Carly Corinthos (Laura Wright) placed a call to Jason.
The voicemail she left was a perfect representation of the friendship (and more) they shared and it makes a great lead-in to him being presumed dead. Well, from an evil writer perspective. Upping the drama and stakes are what it's all about, and Jason's disappearance/presumed death will definitely be upped with Carly, given her current mental state.
It's also likely to lead to some really good material for Britt Westbourne (Kelly Thiebaud) and Sonny Corinthos (Maurice Benard). We're sure losing Jason (or thinking they did) will lead to a lot both personal and business consequences for Sonny, who has relied a lot on Jason. He'll need someone to replace him in the business.
We don't see Shawn Butler (Sean Blakemore) getting back into business with Sonny, and Brick (Stephan A. Smith) is so sporadic, we don't see him as being able to step in on as regular a basis. So, what could happen?
ABC 'General Hospital' Spoilers: New cast member
Is Trevor St. John coming to replace Burton? 'General Hospital' spoilers indicate he's joining the cast and some say it could be as early as December. So, this would be interesting timing for a rescue/surgery that could unveil the new actor.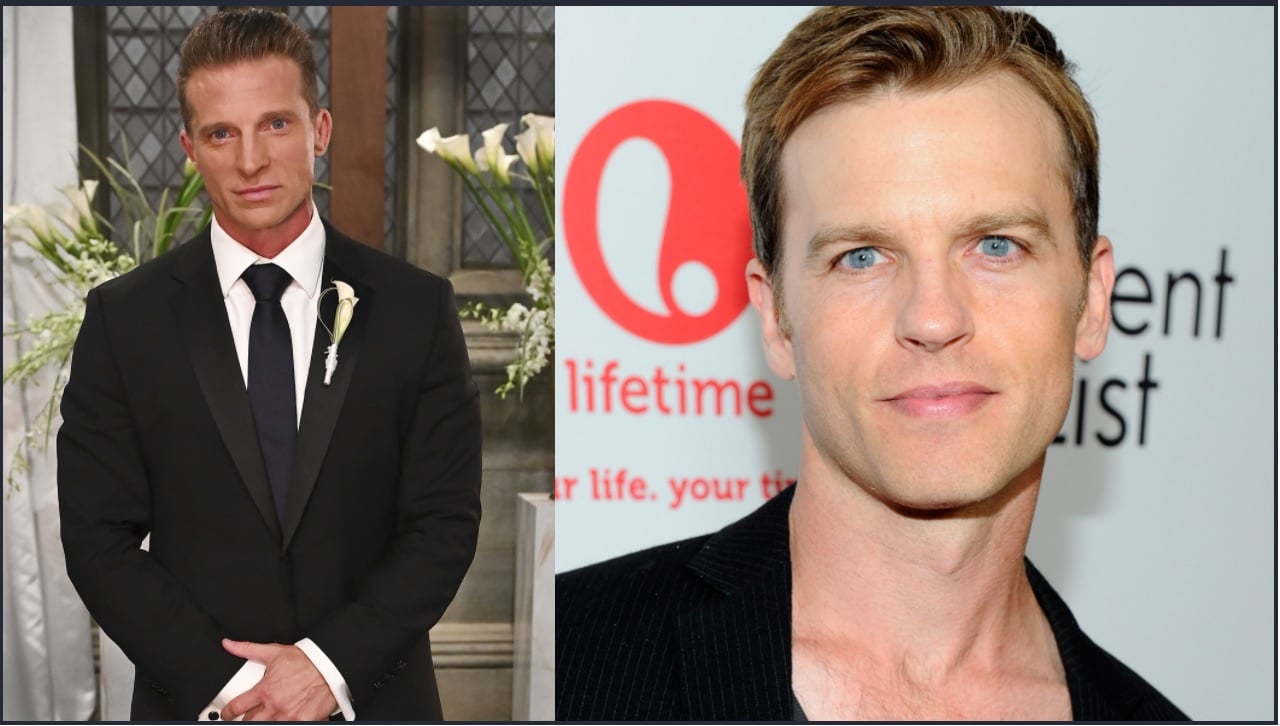 However, others are saying that this new actor could be replacing Ingo Rademacher as Jasper Jacks. That would also make sense, although the timing could be interesting. In Ingo's last scenes, he made it clear that his going to Australia was going to last a while, as there was a lot of stuff left unattended while he worried about a Sonny-free Port Charles and what it means for Josslyn Jacks (Eden McCoy).
So, it sounded like they were setting it up for a long departure, as if giving them time to find and film with a new actor. However, what does time mean in soaps? Sometimes a day in Port Charles can last a whole week, while other times, a month or more can fly by. So, we'll see.
ABC 'General Hospital' Spoilers: The reaction
As expected, the reaction wasn't pretty. 'General Hospital' spoilers reveal Burton's a popular cast member and fans love Jason. So, you can imagine the kind of comments online right now. One fan said, "So disheartening how these mandates have gone against the right to choose!".
Another pointed out, "That show is going down hill. I'm done with GH for good."
"They couldn't grant him an exemption? To appease Nancy? Please. Maybe if they granted his exemption she would leave! Now that would make the most sense. Hope she feels guilty when the poison takes out a coworker she helped force into it," said another fan.
Not to mention, ever since the rumors of Burton leaving started, people have been flooding articles about the situation saying similar things, Like, they're done with the show and it's not worth watching. A sad situation, as we personally see DOOL and GH as the two best on air. But it seems we'll have to wait and see if this confirmation of Burton's exit has any negative impact on GH.
For FUN chat & the lastest GH gossip and news 🗞 !
Can't wait to meet you click the link below and come join us ! 🥰
https://www.facebook.com/groups/1678729102371446 👈